The 2013 Fall Classic begins in just a few short hours and one of the
heroes of 2008 will get his third chance to win a second World Series ring.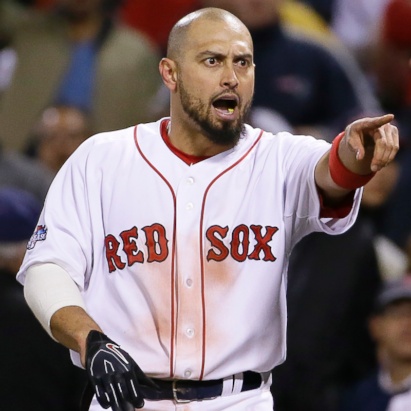 I have always love Shane. He was the epitome of Philadelphia sports. He plays hard, loves the game, never gives less than 100% and would sacrifice his body to make a play. He was endeared by the phan base in Philly and is deeply missed by most. But, Shane need this change of scenery to revive his career and he is done just that. Shanes ALCS Grand Slam is the perfect example of his resurgence.
Next week marks the five year anniversary of the Phillies second World Championship and I hope, for Shane, next week brings him another ring to wear. But I know deep down, his 2008 ring will be the one he cherishes and wears the most. Good Luck Shane! I'm rooting for you.